Centennial Industrial Park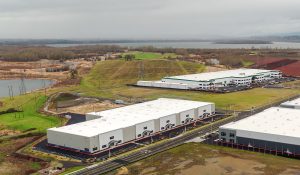 The port's 108-acre Centennial Industrial Park (CIP) features 17 acres that are now ready-to-build and available for lease. An adjacent 50 acres of land — ideal for light industry or advanced manufacturing — are available for future development. Infrastructure improvements are complete, underground utilities, roads and sidewalks are in place, and a state-of-the-art storm water management system is ready for new tenants.
Centennial Industrial Building Complete
The Port of Vancouver has constructed a new 125,000 sq. ft. (32′ clear height) industrial building that can accommodate up to five tenants. This is a state-of-the-industry building with dock and grade doors, on-site office space, extra access for tractors and trailers with an ample electrical supply in a beautiful location. This modern industrial facility is Green Globes Certified and was designed to maximize efficiency, be environmentally conscious and provide long-term benefits to the occupants of the building. Now leasing!
Especially significant is the port's ability to help prospective tenants find funding sources for project development. One example of a creative approach to funding is the use of the federal New Markets Tax Credit Program. This program was instrumental in attracting Farwest Steel, one of the leading distributors, processors and fabricators of specialty steel products in the Northwest, to the port.
Centennial Industrial Park
 Amenities

Platted site—ready for final site design
Favorable tax structure
Business incentives available
Site located within HUBZ of SBA
Eligible for New Markets Tax Credit financing
Foreign Trade Zone designation

Location

Two miles from Interstate 5
Served by State Route 501/Mill Plain Blvd., a major freight corridor
Proximity to deep-draft shipping channel
Dual-carrier rail service—BSNF & Union Pacific
Progressive renewable energy environment
Rail transload center nearby

Size and Zoning

17 acres shovel-ready
50 acres adjacent; preliminary planning underway
Zoned Light Industrial
Vested Development Agreement with the City of Vancouver

Utilities

State-of-the-art stormwater facility
Potable water—City of Vancouver
Sewer with industrial capacity—City of Vancouver
Electrical—Clark Public Utilities
Fire Protection—hydrants located on-site
Special resource for process water @ 2500 gpm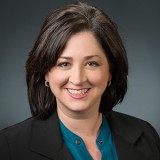 Commercial and Industrial Sales Manager
Chrissy Lyons
360-213-1245