Terminal 1 Mixed-Use Development Opportunity
Vancouver's Waterfront is changing! Be part of this exciting mixed-use development opportunity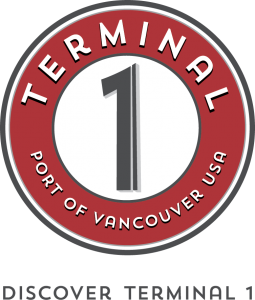 The Port of Vancouver USA is seeking development teams capable of designing, permitting and constructing office, retail, housing and parking in a mixed-used portion of the port's 10-acre site on the downtown Vancouver waterfront, adjacent to and overlooking the Columbia River in Vancouver, Washington.
This development opportunity is an important step toward revitalizing Terminal 1, the Port of Vancouver's historic waterfront property. With stunning views, a unique past and a key role in the community, the port aims to reinvent its original, 1920s marine terminal as a vibrant, sustainable and urban community gathering place that will serve as the gateway to Washington state and Vancouver.
The port's waterfront property will also provide an important connection to a new private waterfront development – The Waterfront Vancouver –  Fort Vancouver National Historic Site, the City of Vancouver Renaissance Trail and the Columbia River. This development is expected to be an important element that will drive ongoing revitalization of the Vancouver waterfront and city center.
The port appreciates the interest of those in the real estate development industry and looks forward to selecting a development partner with whom it can collaborate to realize its vision for this unique and historic property.
See Terminal 1 on Google Earth
Questions
If you have interest in this unique waterfront mixed-use development opportunity, contact Mike Schiller or Chrissy Lyons at 360-693-3611.

Video 
About the port
The Port of Vancouver USA is Washington state's third-oldest port and one of its largest, as well. It was the first public port on the Columbia River. Established by voters in 1912 to ensure public ownership of trade docks, the port has served as an engine for economic growth in our community for more than 100 years.